Join the American Homebrewers Association
MakeYourOwnBeers.com is a proud supporter of the American Homebrewers Association (AHA).
The AHA is dedicated to promoting the community of homebrewers and empowering homebrewers to make the best beer in the world.
Whether you want to read Zymurgy magazine, get discounts at pubs and breweries, or enter an AHA competition, there are many AHA Membership Benefits for you to enjoy. Join today!

AHA Benefits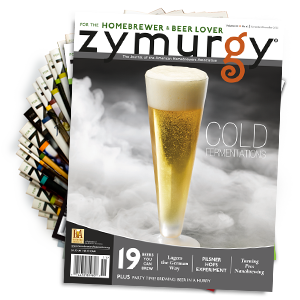 Zymurgy magazine
The longest running homebrewing magazine just keeps getting better! Zymurgy can help you Brew Better Beer with six issues per year.
---
eZymurgy
All the excellent content you've enjoyed in Zymurgy magazine is now available in digital format. Access archived issues, take notes, mark favorite pages and use interactive links, all in eZymurgy.
---
HomebrewersAssociation.org
The American Homebrewers Association website was created just for the modern homebrewer
Members-Only resources, available exclusively to AHA members:Ask the Experts, Commercial Calibration, AHA conference Audio Presentations, eZymurgy and Zymurgy archives.
Participate in the AHA Forum, dedicated to all homebrew issues.
See featured BrewClubs, expand your creativity with Pimp My System, and learn about your fellow brewer with Brewer of the Week.
Find recipes and search the encyclopedia of all things homebrewing in the Homebrewopedia.
AHA Beer Recipe Blog
Learn about current brewing News.
Find AHA and homebrew events, as well as homebrew competitions.
Online Directories: Pub Discounts, Homebrew Supply Shops, Homebrew Clubs, US and International breweries.
Keep up to date on homebrew/beer-related Government Affairs issues.
---
Pub Discount Program*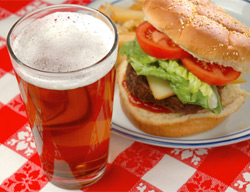 AHA members receive discounts on beer, food and merchandise at participating locations across the US. Stay up-to-date with the most current listing of Pub Discount Program online.
* Must be 21 with valid ID to receive discounts. Discounts subject to change.

---
AHA Rallies
These fun events, hosted by Brewers Association members, are free to AHA members. Most rallies feature special release beers,  VIP brewery tours, a chance to meet the brewers and door prizes. See AHA Rallies to find a rally near you.
---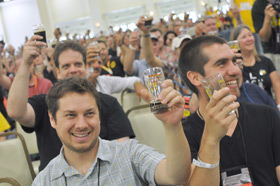 AHA National Homebrewers Conference
The world's largest educational homebrewers gathering. Join hundreds of your fellow homebrewers at this fun-filled annual event! AHA members receive discounts on registration. See National Homebrewers Conference for more information.
---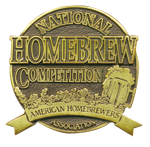 AHA National Homebrew Competition
The world's largest beer competition. Enter your best brews to compete for the Homebrewer of the Year award! AHA members receive discounted entry fees.  See National Homebrew Competition for more information.
---
Government Affairs & Homebrew Legalization
The American Homebrewers Association works with local homebrewers to legalize homebrewing in states where homebrewing is not yet legal. As a part of the Brewers Association, the AHA also alerts members of issues affecting their local breweries and the rights of beer connoisseurs.
---
Great American Beer Festival® Members-Only Tasting Session & Entrance
The Saturday afternoon session of the Great American Beer Festival (GABF) is open exclusively to AHA and Brewers Association members!